Better error logging for WordPress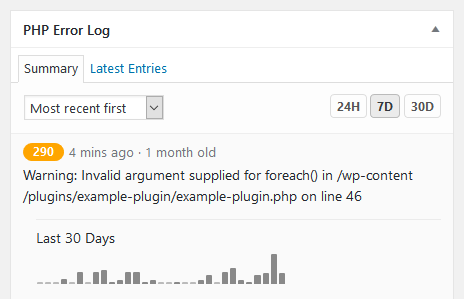 Summary view
Error Log Monitor Pro groups together identical errors and presents a summary report in the dashboard widget. You can see the first and last timestamp, the total number of events, and their distribution over time.
Stack traces
Get a full stack trace for every error, warning, and notice. Usually, PHP only generates stack traces for fatal errors and exceptions. This plugin also shows tack traces for most other error types.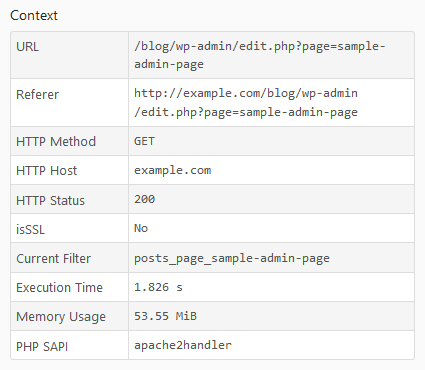 Context
Get additional information about each error. This includes the request URI, HTTP referrer, current hook, PHP memory usage, and a few more things. 
Note: Context and stack traces will only show up for errors that happen while this plugin is active. The plugin won't add context to old errors.
How to get the Pro version
Already have the free version?
Simply click the "View Pricing" link that's at the bottom of the "PHP Error Log" widget and choose one of the available plans. (If you don't see the link, mouse over the widget title of the "PHP Error Log" widget, click "Configure" and then scroll down to the bottom.)